Friends and colleagues:
As this semester comes to an end, I am honored to share a few notes about the College of Education.  The semester has flown by and faculty have been quite active.  We are thankful for all their efforts to improve education and health in the Acadiana region, the state and the nation.  They have achieved much in their teaching, research and service.  This newsletter has a sampling of information about what's been happening in the College. The students have continued to be productive and creative.  I congratulate all the faculty on everything they have done and look forward to more in the future.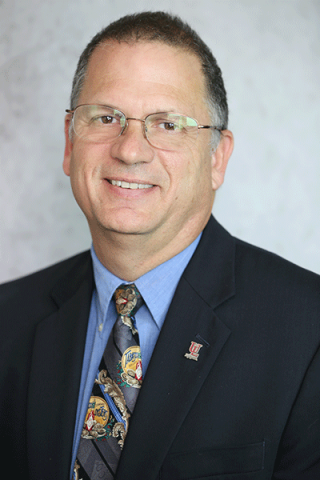 The College of Education at the University of Louisiana at Lafayette is comprised of four outstanding divisions.  The Curriculum & Instruction department houses one of the largest and best teacher preparation programs in the state and recently obtained approval from the Board of Elementary and Secondary Education to offer all of its undergraduate programs as Innovative Programs with a one year residency component.  The Educational Foundations and Leadership department houses the Masters and Doctoral programs in Educational Leadership and supports the teacher preparation program with numerous foundational courses.  The Counseling Department offers high quality school counseling and mental health counseling programs and an exceptional clinic to support the mental health care needs of Acadiana.  Finally, the School of Kinesiology is a leader in physical education, impactful research, and service within the Kinesiology disciplines.
The faculty in the College are dedicated to addressing the fundamental critical issues facing Louisiana through education and health initiatives in the classroom and the lab.  We are grateful for the many people who support the College of Education through private giving. This support is crucial for so many of our efforts, allowing us to support students through scholarships and assistantships, sustain our programs, and develop new initiatives to tackle tough issues in education and health. Your support and investment in the College will pay it forward for future generations of educators and researchers.
So, grab a cup of coffee, sit back and enjoy the articles.  When you are done please visit our College of Education website to keep up with all the innovative projects in the College.
Nathan M. Roberts, Ph.D., J.D., College of Education Dean