ECOVR: Ecology in Virtual Reality
Author: Dr. Heather Stone, Assistant Professor (Department of Educational Curriculum and Instruction)
To save the coast, we have to know the coast—what it gives us and how its loss will change our lives. My lesson plans are designed to make these connections. When students immerse themselves in the coast's beauty and bounty, they will not only expand their view of the world, they will also learn how to save the landscape in their own backyard.
Some kids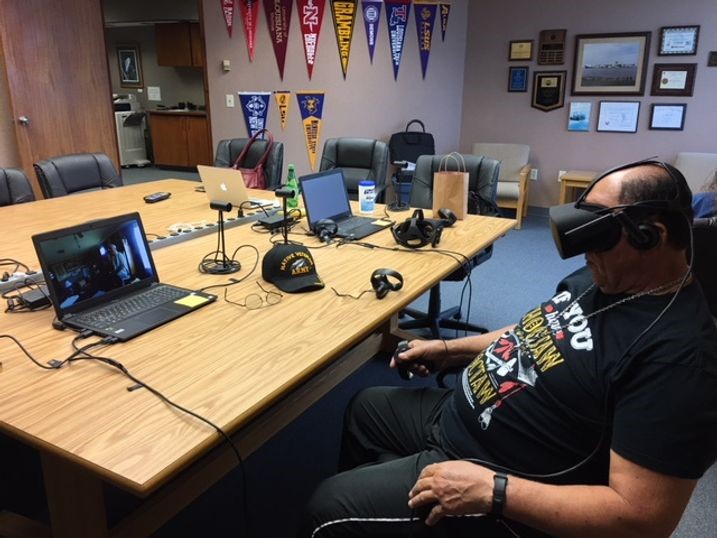 in South Louisiana grow up exploring South Louisiana's wetlands. But not all young people have access to the outdoors. I want to bring the wetlands to the classroom so that students everywhere in Louisiana – and eventually beyond our state – can see for themselves what the coast gives us and what we stand to lose.
Virtual reality (VR) offers students an immediate experience, but I also wanted to ground my lessons in a community that is on the front lines of land loss. That is why I am working with the Biloxi-Chitimacha-Choctaw tribe, whose ancestral home is on Isle de Jean Charles, LA. The lessons focus on the science behind the land loss, as well as the cultural impacts that this loss has on the people.

The diversity of learners within education is neither linear nor constant.  Educators are challenged to be responsive and understanding when encouraging learners to construct meaning while adhering to stringent standards. By integrating oral histories onto a VR platform, students can learn within an authentic educational environment where lessons allow students to not only interact with multiple first-person perspectives, but also experience learnin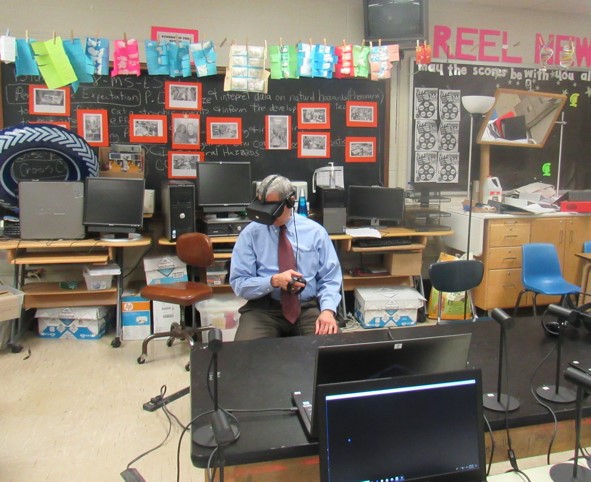 g with 360-degree videos in a VR world.
Creating lessons in VR gives students a connection to a real community that is vanishing. The connections increase students' awareness of what can happen if they do not take care of the environment. When we show young people what we are losing and invite them to join in making a difference, we nurture a new generation of coastal stewards. In so doing, we'll help the coast and our communities. Students who better understand the coast will gra
sp the issues and how they can help. They may also be inspired to investigate new fields of study and work, from water management and construction to biology. In this way, learning about our coast becomes a vehicle for creating new action and opportunities.

Watch a virtual reality lesson on land loss filmed in 360-degree video on Isle de Jean Charles, LA and a virtual reality lesson on renewable and nonrenewable resources filmed with a drone and 360-degree video near Delacroix Island, Louisiana.
Photo caption: Chief Albert of the Biloxi-Chitimacha-Choctaw (top left); 8th Grade Student at Broussard Middle (bottom left); Dr. Aguillard, LPSS Superintendent (right).